Field Day: The Open House for Ham Radio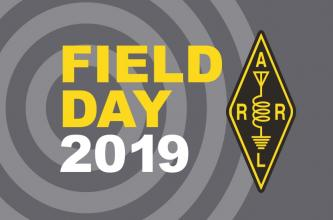 Every June, more than 40,000 hams throughout North America set up temporary transmitting stations in public places to demonstrate ham radio's science, skill and service to our communities and our nation. It combines public service, emergency preparedness, community outreach, and technical skills all in a single event. Field Day has been an annual event since 1933, and remains the most popular event in ham radio.
We are looking for Volunteers to help us operate radios during Field Day. This year will be special, because –thanks to John (W7CD)– we will be running FT8 for the first time.
If you would like to volunteer, please return to this page soon, as we will have more information for you, or you can find our contact information in the ARRL Field Day Locator.
Field Day 2019 Timeline:
Setup Begins on Friday 21 June, at 10:am
Operations Begin on Saturday 22 June, at 12:pm
Operations End on Sunday 22 June, at 12:pm
Takedown Ends on Sunday 22 June, by 4:pm
Field Day is always held on the 4th full weekend in June.
2019 Field Day results will appear in December QST.
---
FT8 Station Signup – Click Here
---
SSB/CW Station Signup – Click Here